See our practice schedule for meeting times.
August 2022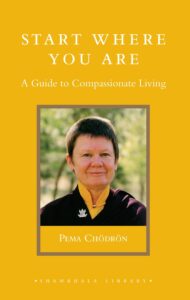 During the month of August, the Zen Study Group will read and discuss selections from the book Start Where You Are. The group will meet on Aug 10, Aug 17, and Aug 24 to read and discuss each of the selected writings.  
Study Group Readings:
For those wanting some background on lojong teachings and tonglen practice, check out this article from Lion's Roar – The Why and How of Lojong, or Mind Training by Judy Lief from June 2, 2021 issue.