Des Moines Zen Center End-of-the-Year Letter – 2018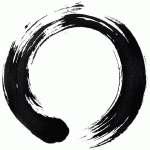 Dear Friends,
There have been many changes over the past year at the Des Moines Zen Center. In January we moved to our new location. The purchase of our own building, along with being recognized as an official Soto Zen temple by the Sotoshu, mark significant milestones in the evolution of the Des Moines Zen Center. This past summer we held a temple dedication. Shoken Winecoff, Abbot at Ryumonji Zen Monastery, offered an invocation at the ceremony. What started over 25 years ago with a couple of dedicated practitioners has grown in that time to include many.
Since our move last January, we have been busy. Many generous, dedicated supporters have cleaned, painted, and updated the building. Energy efficient windows, LED lighting, and extra insulation were installed to increase energy efficiency. Our new location affords us more practice space, providing room for a variety of activities. We also established some kid-friendly classrooms, and began offering childcare each Sunday at 8 AM.
We continue to offer the Introduction to Zen Buddhism class each month with many newcomers attending each class. This year we also began offering weekly dharma talks by different teachers and advanced practitioners. In November, we held a Drake University Meet Your Religious Neighbor event at the Zen Center and hosted Zen Buddhist speaker, David Loy, to speak to a diverse audience of over 50 attendees.
Finally, we became members of the Des Moines Area Religious Council (DMARC), as a part of extending our outreach to the broader community. We collect food for the food pantry monthly at the Zen Center, as well as during the summer at the Des Moines Farmers' Market. Our relationship with DMARC has fostered many new friendships. As we move into 2019, we look to continue expanding our offerings to the community. We will begin offering short Saturday retreats quarterly starting in January. Be on the look-out for these events and upcoming speakers. We will post announcements to our website – www.dmzencenter.org.
The Des Moines Zen Center operates solely on donations and volunteers. Our operational budget with this new location currently is in a deficit. We will continue to make all of our core programs free and supported only by donations. You can help our efforts in several ways:
∼ You may make a one-time donation by check through the mail, or by using our PayPal link on the website at www.dmzencenter.org. The PayPal link will allow you to use an electronic account transfer, or a debit or credit card, if you wish.
∼ If you would like to provide a regular recurring donation, please complete the following form to set up an automated withdrawal or use the PayPal button on our website for recurring donations. Link: http://dmzencenter.org/wp-content/uploads/2018/12/Donation-Form_1118.pdf
∼ Donations to the dana bowl at the Des Moines Zen Center are always welcomed.
∼ If you are unable to help financially, please consider giving your time to help in other ways. We have workdays periodically and your help is important and deeply appreciated.
Note: Des Moines Zen Center is a 501c3 organization. All donations are tax deductible, and we will provide to you a statement for your taxes at the end of the year.
Your support helps us maintain a flourishing and healthy sangha community.
With gratitude,
Eido Espe, Head Priest
Shawne Kleckner, Board President
Donations can be made by check payable to "Des Moines Zen Center" at 6901 SW 14th Street, Des Moines Iowa 50315.
Donation Form for Preauthorized Payments: Download this form if you want to set up an automatic donation/transfer through your bank.
You can also click on our PayPal Donate button below to submit your donation. You don't need to have a PayPal account to donate via the button.
Please contact us at treasurer@dmzencenter.org for more information or questions.