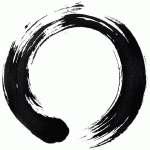 Dear Friends of Des Moines Zen Center,
 
It's hard to believe we are completing the second year at our "new" location. Seems like not long ago the wood floor was getting revived, the walls were becoming colorful, and the lights were brightening to bring life back to an old historic building. The efforts of many supported this transformation, and we are grateful to have a place to gather and practice.
 
The transformation has brought many new friends, which is wonderful to see. We are now hosting sesshins, ceremonies, potlucks, and movie nights. The DMZC has also welcomed many visitors, guest speakers, and priests from various locations. The connections keep spreading.
 
Our hope is to continue making these connections for future generations, but in order for us to do this, your support is vital. Even though our expenses are, for the most part, limited to rent, insurance, and utilities, in order for us to maintain a sustainable practice, we need the help of all who share in our commitment.
 
If you can offer any assistance, we will greatly appreciate it. If you are in a position to make a regular monthly contribution, we now have the ability to offer automatic transfers.  Setting this up is easy.  Just complete the ACH transfer form linked here and return it to DMZC.  Regular monthly contributions provide a reliable, consistent income that we can use to pay our recurring monthly expenses. 
 
The DMZC is a 501(c) (3) organization.
 
We look forward to connecting with you at the Zen Center.
 
In gassho,
  
Eido Espe, Head Priest            Robert Tremmel, Board President
 
Donations can be made by check payable to "Des Moines Zen Center" at 822 35th Street, Des Moines Iowa 50312.
Donation Form for Preauthorized Payments: Download this form if you want to set up an automatic donation/transfer through your bank.
Please contact us at treasurer@dmzencenter.org for more information or questions.