Welcome to the Des Moines Zen Center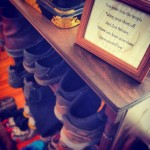 Following the Soto Zen Buddhist principles, the center offers a quiet place to sit in the company of a small and supportive Buddhist community. All are welcome.  We have weekly meditation times, dharma talks, discussion groups, potlucks and retreats. New to the Zen Center? Peruse our website, attend a class or come to some of our activities.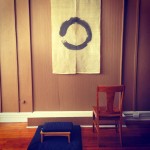 If you have never practiced Zen, take our introduction class. We will instruct you on the fundamentals of meditation and Zen practice on the third Tuesday of each month from 7:00 p.m. to 9:00 p.m. Attendance of the introduction class is free and not required to attend other activities at the center. If you have questions, feel free to email info@dmzencenter.org.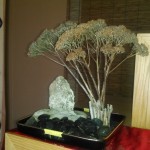 SAVE THE DATES: August 9, 16 & 23, 2015
Brush Compassion with Zen Monk and Artist Daishin McCabe at the Des Moines Zen Center
In a world with so much violence and hatred how can we create a more just and compassionate society to live in? Explore ways to tap into your own compassion by gently opening the heart and mind through mindfulness practices, and then writing the Japanese character for "compassion" with brush and sumi ink.
All materials will be provided. No previous experience is necessary. Checkout the brochure for the class or visit Zenfields.org for more information.
Suggested donation: $15 per class