Welcome to the Des Moines Zen Center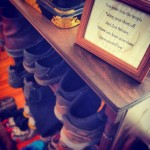 Following the Soto Zen Buddhist principles, the center offers a quiet place to sit in the company of a small and supportive Buddhist community. All are welcome.  We have weekly meditation times, dharma talks, discussion groups, potlucks and retreats. New to the Zen Center? Peruse our website, attend a class or come to some of our activities.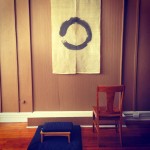 If you have never practiced Zen, take our introduction class. We will instruct you on the fundamentals of meditation and Zen practice on the third Tuesday of each month from 7:00 p.m. to 9:00 p.m. Attendance of the introduction class is free and not required to attend other activities at the center. If you have questions, feel free to email info@dmzencenter.org.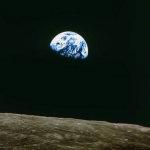 Earth Day Sesshin: Earth Day 2016 is on April 22. In awareness of Earth Day, the Des Moines ZenCenter is holding an Earth Day Sesshin on Saturday, April 23. Through periods of zazen, silent meals, work practice, and a talk on the evolutionary highlights of our planet, we hope to more deeply appreciate the interconnectedness of all things and the responsibility we have to care for our common home.
Click here to view the detailed schedule. If you wish to participate, we ask that you commit to the entire day. A sesshin is not a sesshin unless you engage in the whole thing. It is a wonderful way to strengthen your practice. "You can't start a fire if you stop rubbing the sticks together before sparks fly."
To register, either send an email to info@dmzencenter.org or sign-up on the registration sheet at the Zen Center. Download an event flyer. Please register by Sunday, April 17 to give us time to make the preparations. There is no charge for the sesshin, but free will donations are always appreciated.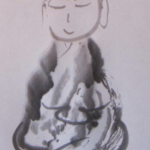 Coming Soon: Yoga for Zen Meditation beginning May 15th
Cool down from the heat wave with Integral Yoga. Participants discover ways to improve their zazen experience through posture, hip-openers, breathing, and the regulation of emotions. By increasing awareness of the body's messages, students learn to prevent injury, especially to the back and knees, and discover healthier ways to meditate. The class is brought to us by Daishin McCabe of Zen Fields. Click here for more information about the class and how to register. Deadline is May 8th. Space is limited.