Welcome to the Des Moines Zen Center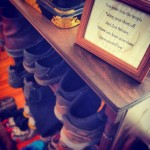 Following the Soto Zen Buddhist principles, the center offers a quiet place to sit in the company of a small and supportive Buddhist community. All are welcome.  We have weekly meditation times, dharma talks, discussion groups, potlucks and retreats. New to the Zen Center? Peruse our website, attend a class or come to some of our activities.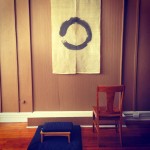 If you have never practiced Zen, take our introduction class. We will instruct you on the fundamentals of meditation and Zen practice on the third Tuesday of each month from 7:00 p.m. to 9:00 p.m. Attendance of the introduction class is free and not required to attend other activities at the center. If you have questions, feel free to email info@dmzencenter.org.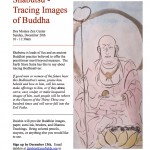 Upcoming Class: Rev. Daishin McCabe is offering a class at DMZC on December 20th. He will offer the course Shabutsu – Tracing images of the Buddha. This ancient Buddhist devotional and contemplative practice, which involves drawing Buddhist images, is lots of fun and is believed to offer the practitioner merit beyond measure.  
Buddhist images, paper, sumi ink, brushes and Dharma Teachings will be provided. Bring colored pencils, crayons or anything else you would like to use. No prior art experience is necessary. Sign up by December 13th. Email Daishin at daishin@zenfields.org to register.