Welcome to the Des Moines Zen Center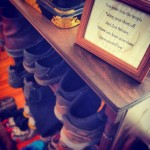 Following the Soto Zen Buddhist principles, the center offers a quiet place to sit in the company of a growing and supportive Buddhist community. All are welcome.  We have weekly meditation times, dharma talks, discussion groups, potlucks and retreats. All are welcome and invited to attend.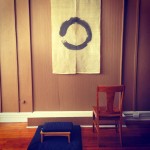 If you have never practiced Zen, take our introduction class. We will instruct you on the fundamentals of meditation and Zen practice on the third Tuesday of each month from 7:00 to 9:00 p.m. Attendance of the introduction class is free and not required to attend other activities at the center. Questions? Email us – info@dmzencenter.org.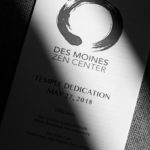 Be sure to check out pictures from the Des Moines Zen Center temple dedication held on May 27, 2018. Shoken Winecoff Roshi, the abbot at Ryumonji Zen Monastery in Dorchester, Iowa offered an invocation at the ceremony.
Temple Dedication Ceremony slide show
Upcoming Events
Zen Discussion Group – December/January
In December 2018 and January 2019, the Des Moines Zen Center's Zen Discussion Group will be reading and discussing the book The Way of Tenderness: Awakening Through Race, Sexuality, and Gender by Rev. Zenju Earthlyn Manuel, PhD. Participation is open to everyone. Participants are asked to obtain their own copy of the book. Below is the reading and discussion agenda for each of the four sessions.
December 12, 2018: Opening matter and pages 1-33.
January 9, 2019: pages 35-116.
January 23, 2019: pages 117-126 and conclusion.
We are looking to have heartfelt discussions regarding these very relevant topics. We hope that you will join us.
The Next Red Barrel Food Pantry Donation Day at the Des Moines Zen Center is on Sunday, February 3rd, 2019. Contributing to the Red Barrel Program, including all non-perishable food and personal care items, goes to the Des Moines Area Religious Council (DMARC) Food Pantry Network.  The Red Barrel at the DMZC is located in the lower level.